The ECHO Project has its origins in the year 2002 in Spain with the Atlas VPM Project. This project was a nationwide Health Services Research (HSR) Program concerning the analysis of unwarranted variations in medical practice and healthcare outcomes in Spain. The idea was to compare healthcare geographically – region by region – with a view to giving powerful feedback to policy decision-makers and managers nationwide.


Background
Given the experience with overcoming the technical and administrative hurdles associated with such a project – and also give the clear benefits quickly gained by the participating health authorities; a decision was made to repeat the project on a European scale. This was the origin of the ECHO project – an effort to bring together national hospital databases of several European countries.
ECHO Steering Committee and ECHO Scientific Advisory Board (SAB) representatives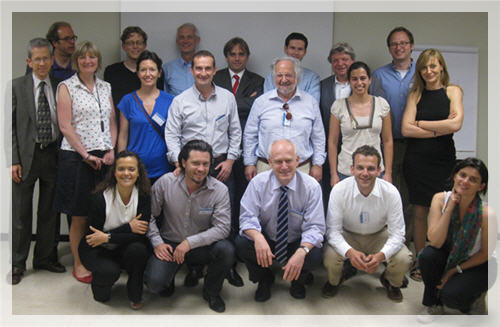 Membership of the Scientific Advisory Board (SAB)
The role of the SAB was to advise the ECHO Steering Commitee on the quality of the deliverables of the project, ethical issues, general philosophy and direction of the ECHO project.
The project consortium counted with the expertise of:
Josep Figueres. Director of the European Observatory for health Systems
Eliot S Fisher. Director of Centre for Health Policy Resercha DMS
Alberto Holly. Laussane University
Edward Keley. OMS World Alliance for Patient Safety
Niek Klacinga. Coordinator of OECD HCQI Project
Guillem López-Casanovas. International Health Economic Association
Patrick Romano. University of UC-Davis AHRQ Commissioned Researcher
Klim McPherson. Oxford University
Dirk Van den Stten. European Commission DG SANCO